Article by: Michael Longsdon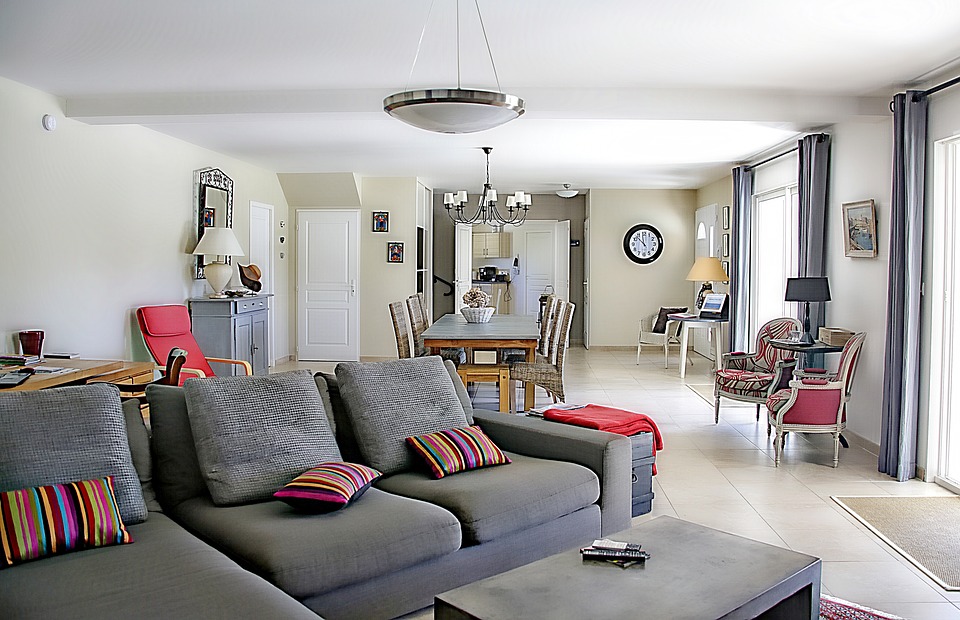 Do you have an elderly parent with a visual impairment coming to live with you? If so, and you think your home will be difficult to make accessible for them, don't panic. People with visual impairments can achieve independence through relatively easy home modifications and accommodations. By prioritizing safety, lighting, and home organization, you can make your home more accessible to a person with a visual impairment and create an environment that builds his confidence and fosters his independence.
Improve Your Home Organization
Clutter makes it difficult for most people to feel comfortable and find items they seek, but it makes it especially challenging for people with visual impairments to live comfortably and safely. Improving your home organization techniques is one of the best steps to take to ensure the safety and independence of your loved one with a visual impairment. Begin by making sure chairs are always pushed in and make sure that all tripping hazards are eliminated.
Prevent Falls
Unfortunately, falling at home is a common problem for people with visual impairments. Removing clutter is one way to prevent falls, and it's important that you consider clutter on stairways and near doorways instead of concentrating solely on clutter in main living areas. Tripping hazards such as loose carpet, throw rugs, and uneven tile or wooden flooring also put people with vision impairment at risk of injury. Carefully inspect each room for these tripping hazards and make the necessary corrections, such as placing carpet tape on throw rugs or having a contractor come and repair loose carpet and other flooring issues.
Falls also often occur in bathrooms, so make sure that your bath mats have a nonslip backing and that your bathtub and shower have nonskid pads or strips on the bottom. Install grab bars by toilets and bathtubs and inside showers. Make sure the grab bar is installed properly and that it is rated to handle the weight of the person using it.
Install a Storm Door
A person with a visual impairment will not be able to use a peephole in a door as well as people with regular vision. One home modification is to install a storm door at your front entrance. The person with a vision impairment can open the front door when someone arrives unexpectedly but leave the storm door locked to increase safety. The person also will have a wider area through which to greet visitors.
Make Lighting Modifications
People with low vision commonly prefer natural lighting over artificial lighting. The trick is to allow natural sunlight into the home without allowing it to cause glare. Installing light-filtering blinds or sheer window coverings is one way to allow enough natural sunlight to enter the rooms but block glare.
When choosing light bulbs and lighting fixtures, opt for LED lights for task lighting because the color of the light is better for people with visual impairment and some prefer it because it allows for more contrast. Use lampshades to direct light where it is needed. It's also helpful to purchase lamps and lighting fixtures that have a dimming feature so that a person with a vision impairment can adjust the light to his needs.
Use Tactile Clues
For many people with low or no vision, using tactile clues makes completing daily tasks much easier. For example, placing a rubber band or strip of Velcro on hair brushes, toothbrushes, and other belongings help people with visual impairment identify their tools. It's also a good idea to place a small rug or textured mat in front of a sink or near a person's favorite chair so they can locate certain areas of the home.
Textures on canned goods, boxed foods, and other items that may be easily confused with others also help people with low vision identify and locate the things they seek. Some people use tactile dots, some use Braille labels, some use elastic bands, and some use puffy paint to mark items.
With a little time and effort, you can make home modifications and accommodations to ensure the safety and independence of a loved one with a vision impairment. Organize your home, take steps to prevent falls, install a storm door at the front door, make lighting modifications, and use tactile clues to make your home accessible.
Image via Pixabay by photo-graphe.
Article by Michael Longsdon (used with author's permission by Graf Developments).